Summer's here! Time to hit the road and hunt for these 10 hot flea market finds to infuse your garden with summer style.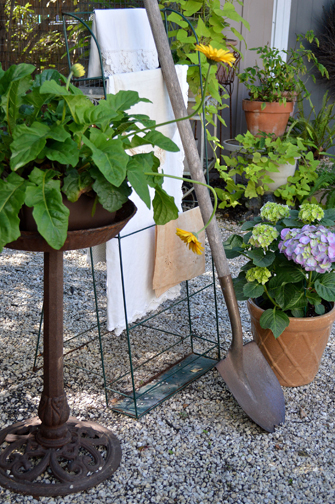 Dishware: Chipped china and ironstone make the perfect saucers for potted plants; $0.50 cents to $10.
Bottles: Old bottles serve as vases for flowers and cuttings; $1 to $5.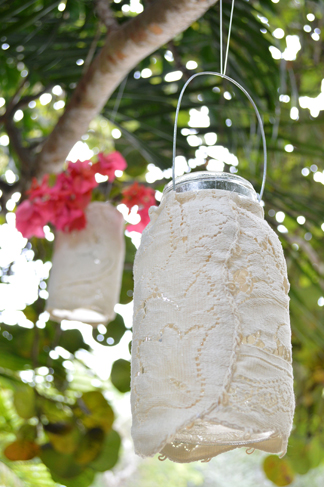 Drawers: Sewing machine drawers can be used to organize plant markers, twine and scissors; about $10.
Linens: Old stained or tattered linens can be repurposed; $0.25 to $3.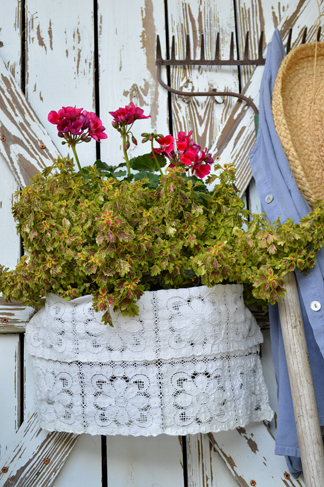 Unusual furnishings: Birdbaths, bookshelves and retail store display pieces make wonderful plant stands; about $20.
Old garden tools: Metal rakes can become hooks for garden utensils and aprons; $1 to $10.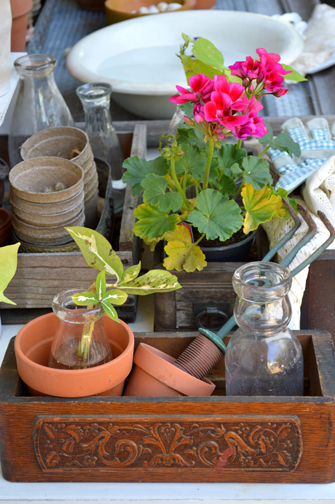 Cabinets: Discarded kitchen and bathroom cabinetry can be salvaged and refinished for garden storage; $5 and up.
Small architectural salvage: Spindle and newel posts serve as unexpected works of art; $5 and up.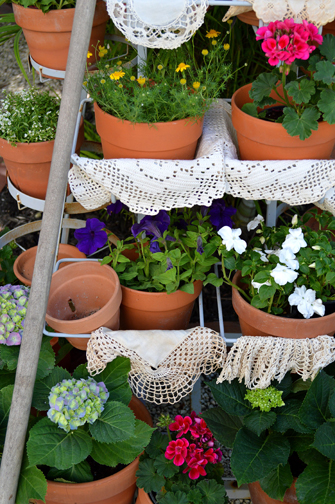 Large architectural salvage: Old doors and windows can be fashioned into tabletops and dividers; $10 and up.
Planters: Anything goes when it comes to container gardening—terracotta pots, galvanized buckets, cement urns, pottery, even seashells; $0.25 to $5.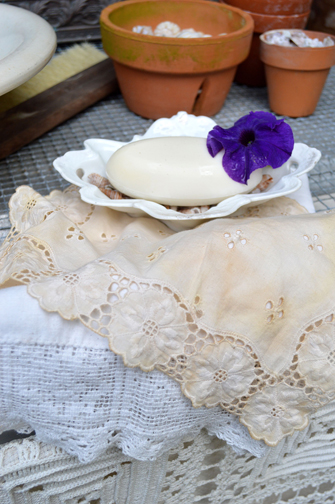 A garden conjures thoughts and feelings of romance. For poets, artists and scientists, these magical green spaces have been an inspiration and refuge; for vintage décor enthusiasts like us, they are another space to decorate with favorite flea market finds. Happy summer!
Written, styled and photographed by Melinda Graham, who owns and operates Surroundings by Melinda, an interior design studio and home decor shop that specializes in vintage style and flea market finds.